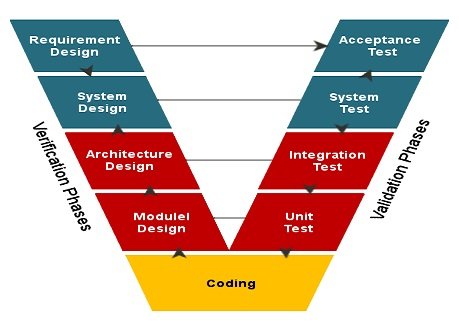 V Model - SDLC Of Automotive Software
The usage of electronic systems in automotive industry is continuously expanding, even at at faster pace. Compare with a previous model, every new vehicle model has more vehicle functions, meant to improve connectivity, security, driveability and comfort.
More vehicle functions means more electronic control modules (ECU) with more and complex software. Due to the complexity and size of the control software, it's mandatory to use a development process which shall improve the overall quality of the software, increase development efficiency and eliminate systematic software bugs.
The standard software development process used in the automotive industry is the V-cycle. It is very important for engineers interested to build a career in the automotive software industry to understand the V-cycle and tools used in during this process.
You Will Learn
1. Understanding of the Automotive Software Development Lifecycle
2. Understanding of Left Side of V Model : Requirement Analysis, Function/Software Design/ Change Management
3. Understanding of Right Side of the V Model : Verification and Validation Activities
4. Tools used during Automotive Software Development Lifecycle
5. Different Job Roles and Responsibilities in the V-model
When The Course Is Scheduled?
The course is scheduled on 3rd July,2021 Saturday and Duration is 2 Hrs
Certification
We will issue a Certificate of Completion to the participants post successful completion. This Certificate is included as part of the training.
Questions:
Please contact us at
phone number :+91 9840378602
mail id : info@ancitconsulting.com
Course Amount : Rs. 299
Note
Upon successful registration for the course you will receive an Receipt for the Payment and our team from ANCIT will reach out to you in 48 hours via email to coordinate the delivery process. The candidates have to install a few tools to get started as the entire instructions will be hands on. You will also receive 30 minutes of additional support from our ANCIT team before the course period to help you install the tool.
Course Materials
All materials are available for printing and review upon enrolment and once ANCIT team sets up the training process.
Corporate Training:
For Corporate Trainings/Group Discounts/Queries related the above course feel free to reach us anytime.
Co-Ordinator:
India: Beeshma Narayanan
Mobile: +91 9840378602
mail id : beeshma@ancitconsulting.com
US : Veeru
Mobile: +1-(336)790-1648
mail id : veeru@ancitconsulting.com
Europe : ALPTUS
Mobile: +49-17622549987
mail id : trainings@alptus-tech.com